Meet our leadership
Say hello to the leadership team at New York Covenant. Got questions for the lead team at NYCC? Contact us at info@newyorkcovenant.com.
Rev. Dr. David R. Holder - founder, Senior Pastor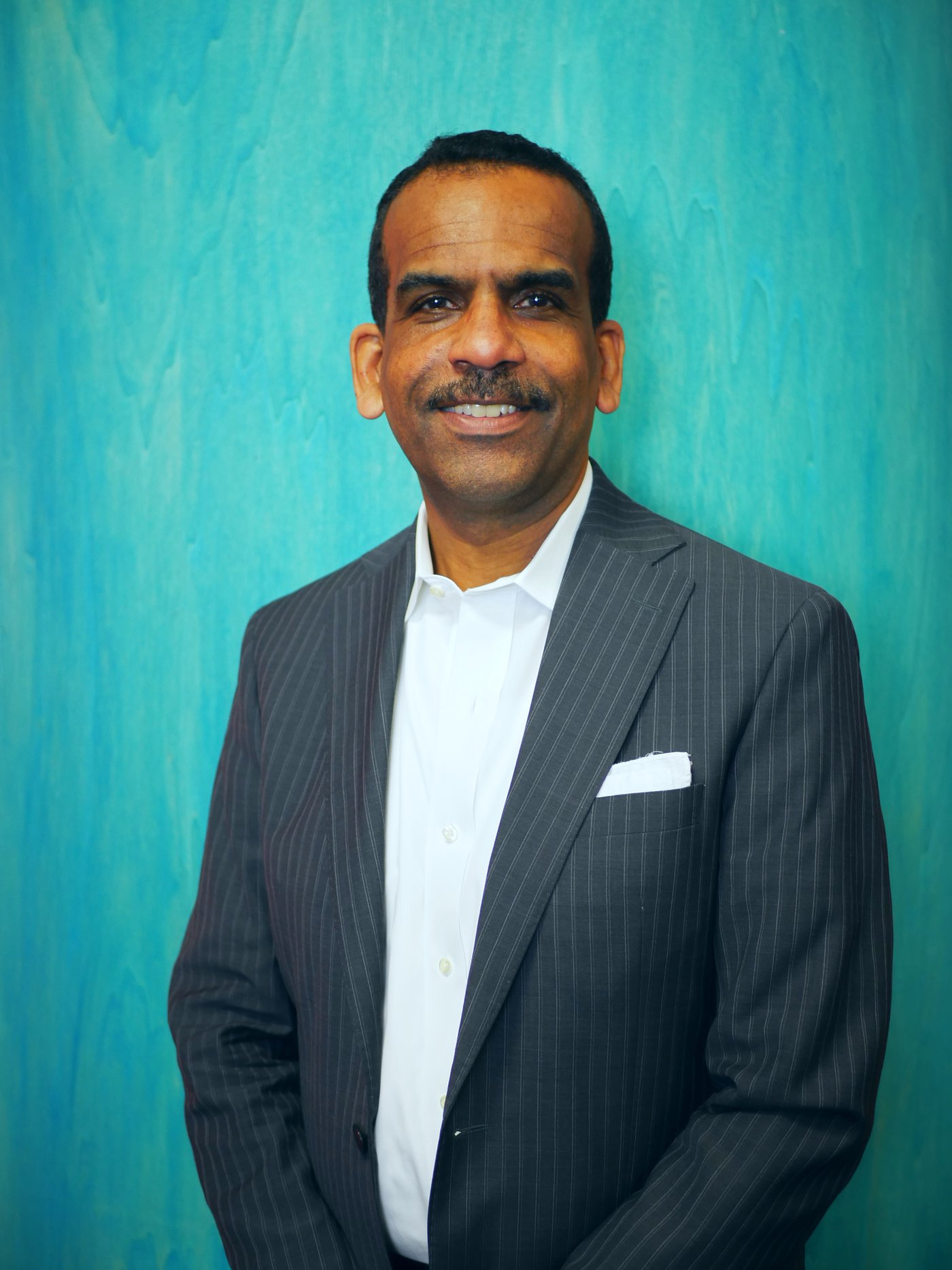 David Randolph Holder is a fourth generation pastor, raised in Laurelton Queens, New York. He graduated from Talent Unlimited High School in NYC where he majored in voice. He was raised in the Presbyterian Church, spent his early adult years in both the Baptist Church and the Church of God In Christ, ordained in the A.M.E. Church and planted an Evangelical Covenant Church. Dr. Holder is a graduate of the University of Pennsylvania (B.A. Neuroscience 1987), UCLA (M.B.A. Entertainment Management 1991), Fuller Theological Seminary (M.Div. 1995), Harvard University (Th.M. Community Development 1996), and Princeton Theological Seminary (D.Min. 2005). Dr. Holder served as an associate minister at First A.M.E. Church in Pasadena, CA, St. Paul A.M.E. Church in Cambridge, MA and as the Assistant Pastor of Bethel A.M.E. Church in Bloomfield, CT. While at Bethel he founded Bethel Day Care Center as the Executive Director of Bethel Center for Humane Services.
As part of the Evangelical Covenant Church, Dr. Holder founded New York Covenant Church (NYCC) on July 19,1998 and has been the Senior Pastor since its inception. In 2004, New York Covenant purchased the old REI building at 500 Main Street in downtown New Rochelle as their new location. NYCC and BRP Developers are currently building a 26 floors, 477 apartment building and new church at our location, 120 of which will be at about half the rent. Church will own 20,000 square feet, church auditorium featuring a high school regulated full-court basketball gym to run community leagues downtown, our own pre-K through 5th grade academy, retail space, recording, dance and bike studios and an industrial kitchen -- set to next Spring! Dr. Holder has been married to his wife Tarshia twenty-five years. Tarshia is a Reading Specialist at White Plains Middle School and a graduate of Spelman College and Teachers College, Columbia University. They have two children -- Delaney just graduated from the Wharton School at the University of Pennsylvania and is working in public sector consulting in the D.C. area. Jeremiah is a fresh graduate of New Rochelle High School and will be attending Lafayette College this Fall as a political science major and two-way baseball player.
Dr. Holder has a huge heart for mercy and justice. He loves music, plays and musicals that tell impactful stories, and is a New York Mets fan for life.
"I'm so excited about NYCC's future! We have so much to look forward to. God will bless us in ways that are often only seen through the visions He graciously grants us to see." Dr. Holder
Deacon Karita Reid - Director of Operations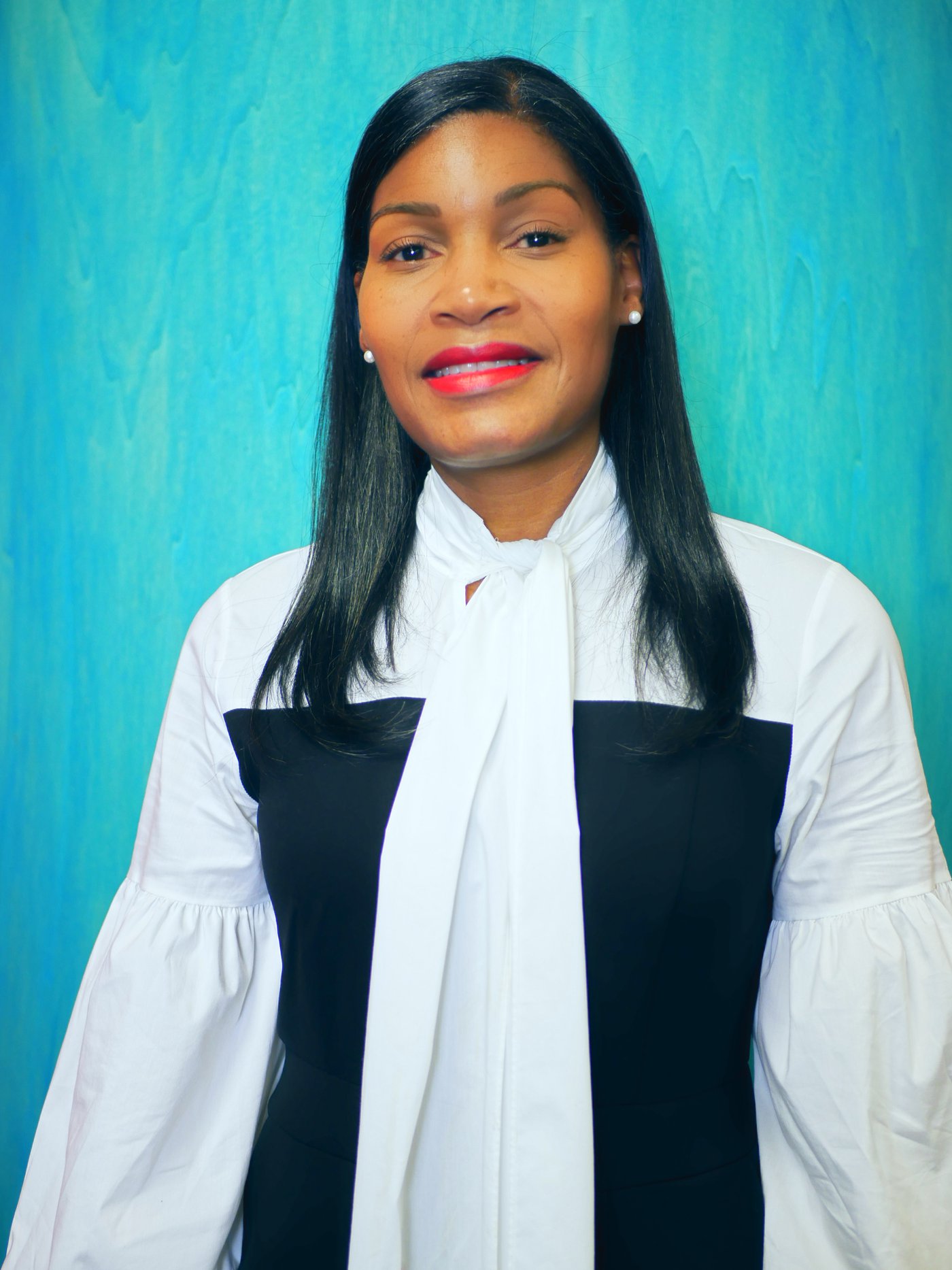 Karita Reid was born and raised in Chicago, Illinois. She graduated with a Bachelor of Business Administration degree from Loyola University of Chicago in 1991, where she majored in Public Accounting. Karita enjoyed a 19-year career in the financial services at the Northern Trust Company, in Chicago, in roles ranging from an Accounting Controller to Securities Lending Trader. While working in the financial markets, and raising a young family, Karita visited the church of a co-worker, and was compelled to commit her life to serving our Lord and Savior, and has never looked back. Karita became part of the New York Covenant family after relocating to New York in 2007. She briefly rejoined the financial services industry in New York working as a Vice President at JP Morgan Chase before changing careers for a role that combined her financial acumen with her compassion for people as an Executive Director for Sunrise Senior Living. In Chicago, Karita served as the Dance Ministry Leader at Metropolitan Community Church. She continued in her worship of God through dance by joining the Perpetual Praise Dance Ministry at New York Covenant in 2007, and eventually leading that ministry in 2008. She has been instrumental in the development of the worshipping artists ministries at NYCC, which were pivotal in bringing NYCC to Manhattan by way of "Tuesday Nite Church". Karita became a Deacon in 2011, and has served as NYCC's Director of Operations since 2019. She is married to Frederick, and has two beautiful adult daughters, Basia and Bianca, who also share her love for service to our Lord and Savior.
Proverbs 3 says "Trust in the LORD with all your heart and lean not on your own understanding; in all your ways submit to him, and he will make your paths straight." Karita Reid
Min. Marlon Simpkins - Associate Pastor - Care TeaM leader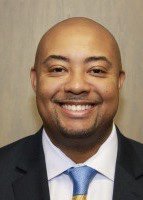 Marlon Simpkins currently serves as the Care Team Leader at New York Covenant Church. Minister Marlon has a deep sense of compassion for others, and he feels called by God to administer the love of Christ to the brokenhearted. The Care & Counseling Ministry is one the newest ministries under development at the church. It is comprised of professionally-licensed counselors, therapists, and social workers within the congregation who use their gifts to build up the body of believers. He lends to this ministry work his clinical experience as a chaplain resident at Westchester Medical Center, where he is working toward board certification by the Association of Professional Chaplains. Marlon earned his Bachelor's degree from Yale University in Economics, and will joyfully receive his Masters of Divinity Degree from Alliance Theological Seminary in May 2016. Minister Marlon is married to the love of his life Valerie, who oversees the children's ministry at NYCC. They are proud parents to three miraculous children - Manasi, Micahia, and Mishael.
Pastor Greg Millings - Pastor - Discipleship Team Leader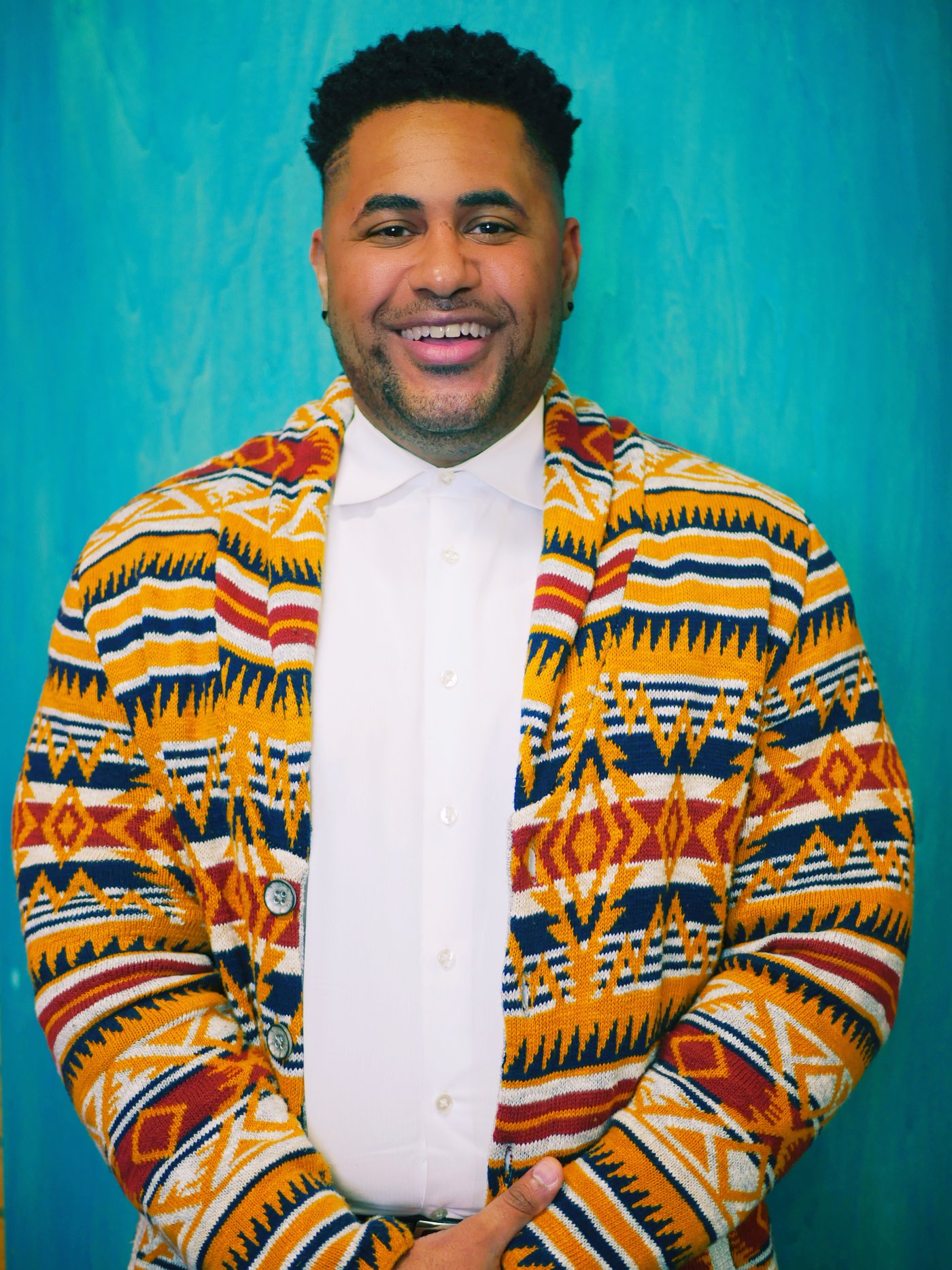 Greg Millings is the Discipleship Pastor at New York Covenant Church. Since joining New York Covenant Church in 2008, Greg has devoted himself to growing in the Lord through extensive biblical study, seminary education, ministry, and service. Presently, Pastor Greg is leading the Discipleship Team where their goal is to make disciples by training people for righteousness through ministry and Triads (Small group gatherings of 3 people walking along side one another to encourage, equip and challenge in love as they grow towards maturity in Christ). Pastor Greg has a Masters of Science degree in the field of Counseling and graduated from Alliance Theological Seminary's graduate program with a Masters of Divinity degree with a concentration in Urban ministry. He is married to his lovely wife, Alana and they have two children, Cameron and Arielle.
"I long to help people experience the love of Christ and to be transformed by the power of His Grace and Mercy. My calling is rooted in being a voice for the voiceless, an advocate for the disenfranchised, and a servant leader to the lost in need of the freedom found in Christ." Greg Millings
Rev. John F. Udochi - Training Pastor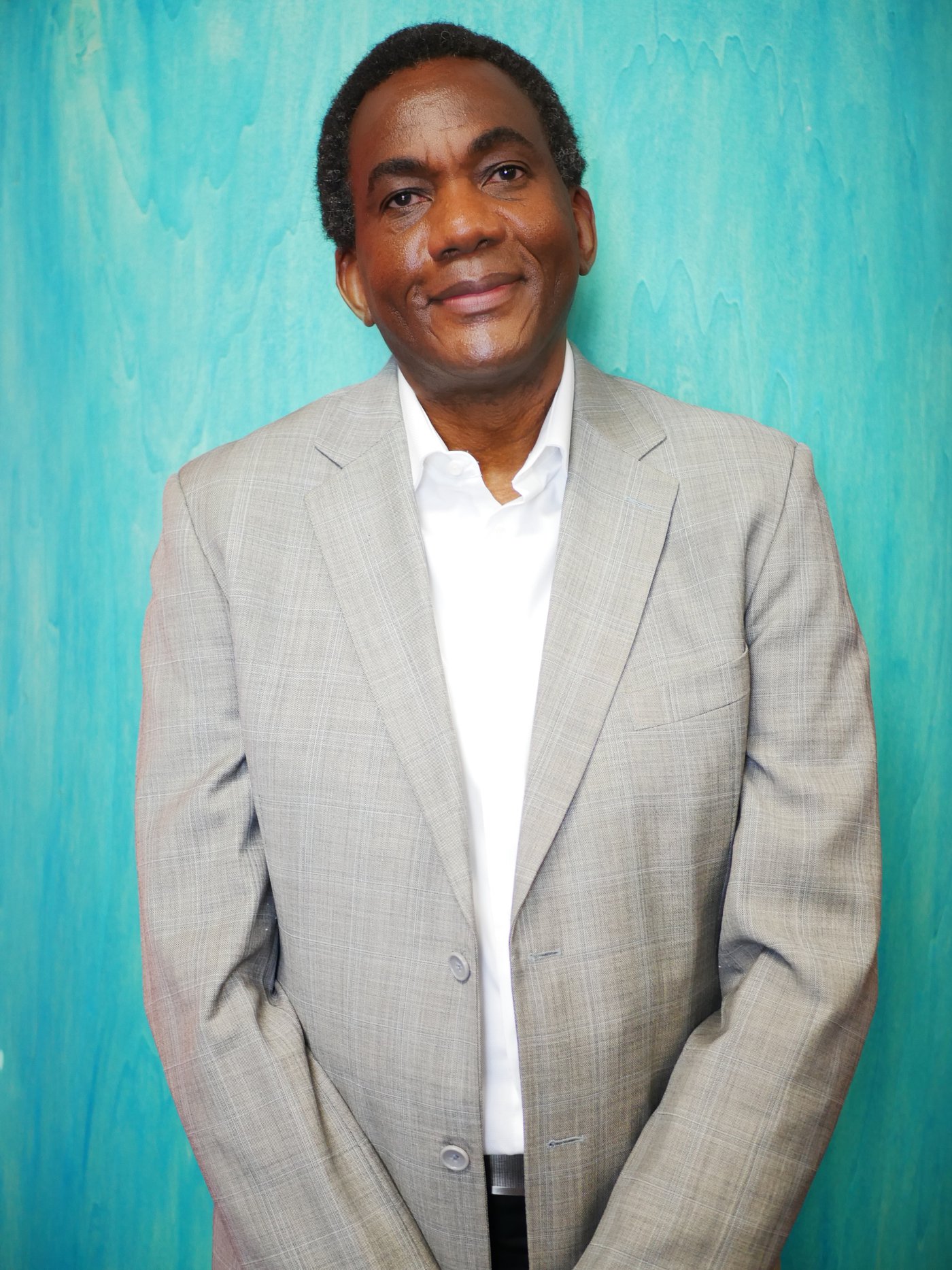 John Udochi Esq. is the Training Pastor at New York Covenant Church and has served in this capacity since January 2014. John had his rebirth and found salvation in Christ on the 4th day of January 2004. John's rebirth generated his vision to collate his past experiences and use his God given gifts in the fulfillment of God's purpose in his life.
John has had the opportunity to gain his educational and professional experience in two major continents of the world: Africa and North America. Through this experience, John has developed an understanding of the inescapable network of human relationships as being fundamental to the human existence. This experience has significantly been fueled by his Christian faith and belief in God. John has been brought alive by the light of Christ and has embraced a vision to pursue justice with a spirit of compassion and reconciliation.
John is currently leading the New York Covenant Training Team and Justice Institute. He adheres to the strong belief and conviction that the church should be a depository for God's divine truth and knowledge. John is an attorney at law and also has his Master of Divinity (Honors), degree from Nyack College. He is a recipient of the Alliance Theological Seminary's Luis A. Carlo Award for scholarship, leadership, and excellence in urban ministry.
John is married to his beautiful wife, Abbe. They are blessed to have and care for two lovely children – Julius and Naomi.
"Let us walk in God's righteousness (His Justice) and love our neighbors as ourselves."
"We are called into a personal relationship with Christ, before being called to a purpose for Christ. (John 15:1 - 5)
Therefore, we should strive to have a mind that seeks God, a heart that loves God, and a will to obey God."
Marlo Cooper - worship Team leader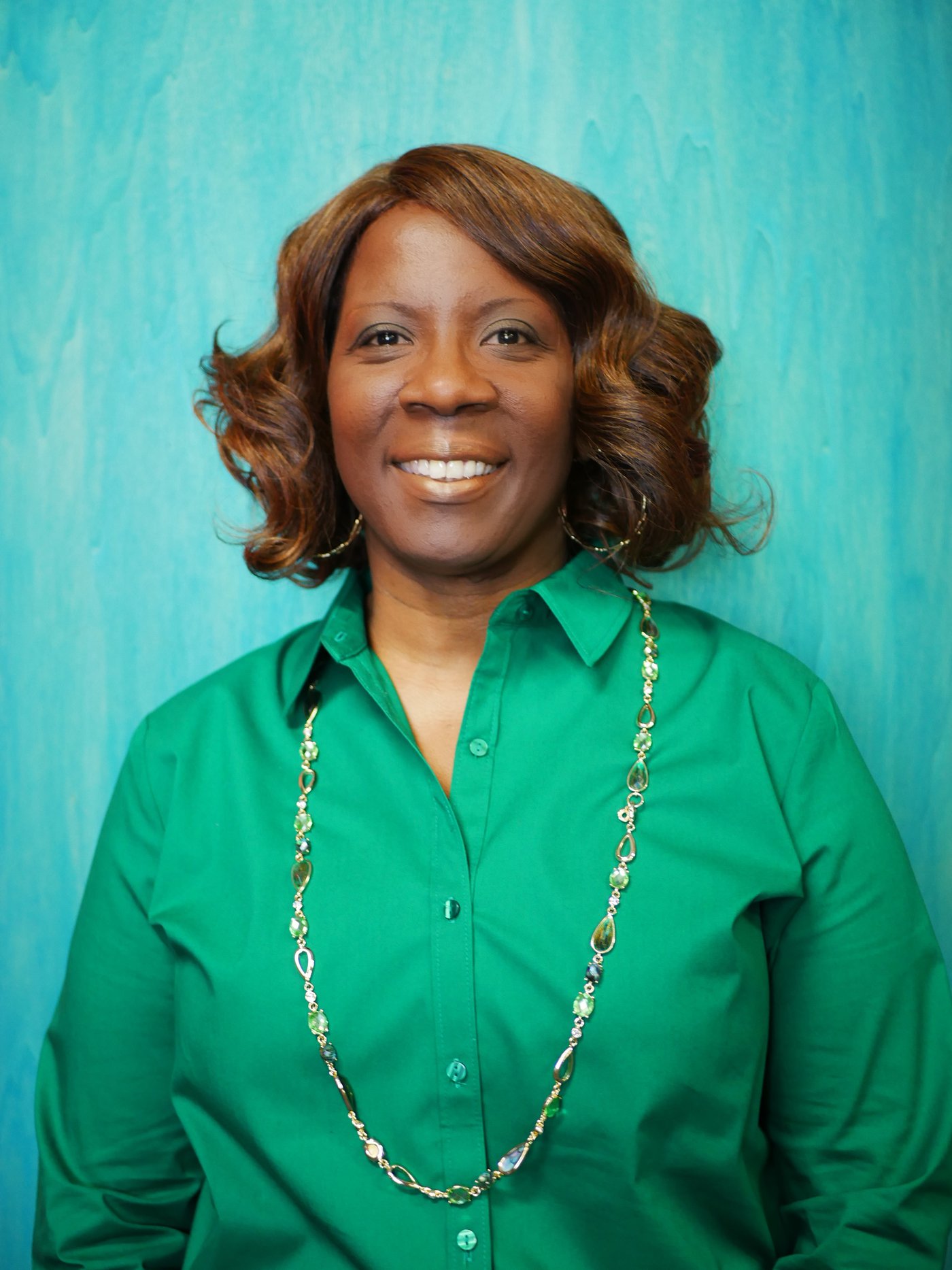 "My favorite Scripture is from Psalm 150: 'Praise the Lord. Praise God in His sanctuary; Praise Him in His mighty heavens. Praise Him for His acts of power; Praise Him for His surpassing greatness. Let everything that has breath, praise the Lord. Praise the Lord!'" Marlo Cooper
Min. Greg Adegbola - Youth Team Leader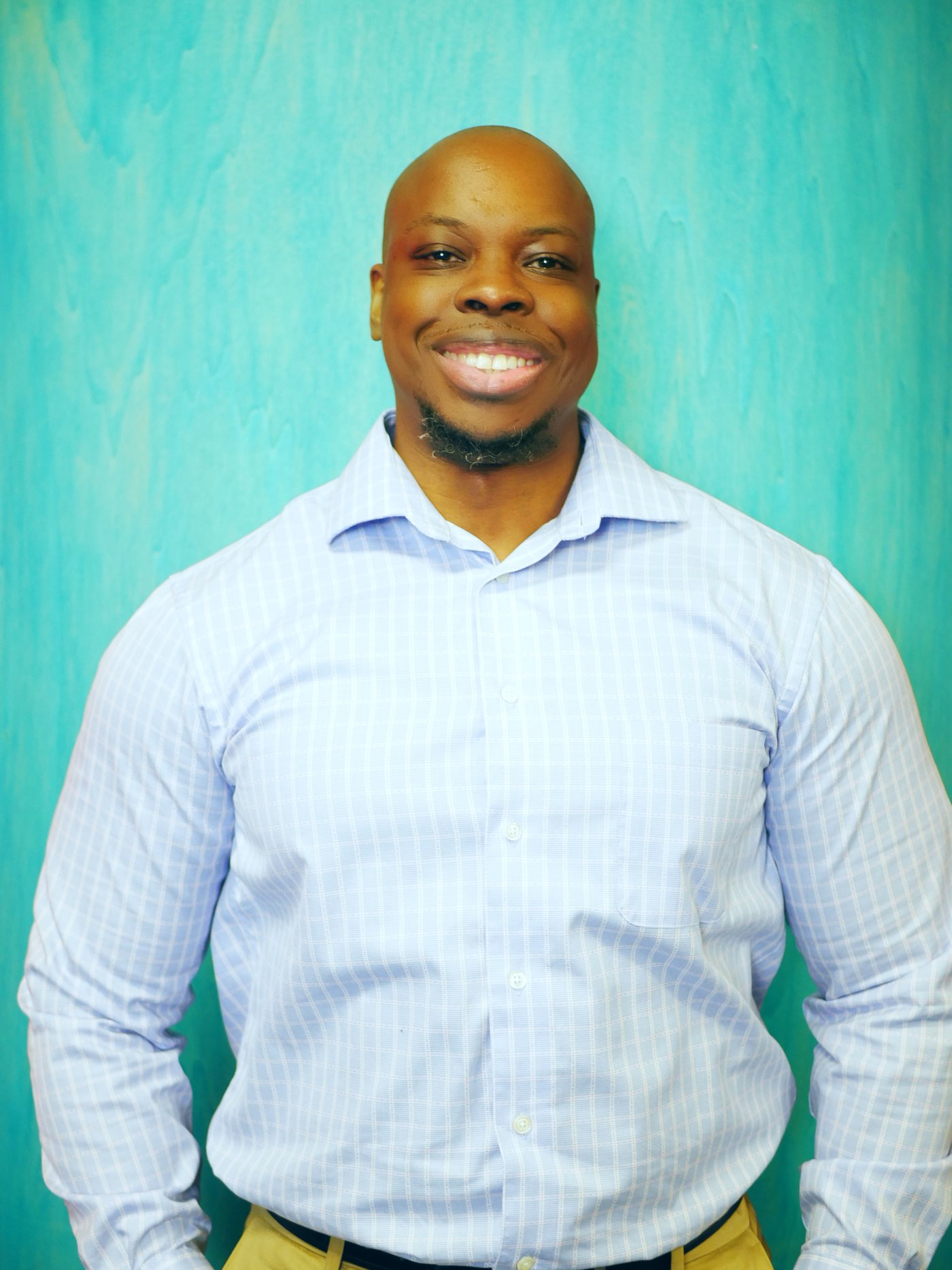 Gregory Adegbola has been serving as an associate minister at NYCC for a year and half. Before he got his calling to become a minister, shortly after getting saved, he immediately hit the ground running and began his ministry in the perpetual praise dance ministry, which led to a men's perpetual praise. He then saw a need for young adults (18-25) in the church and created a ministry called Real Word to help transition young into the church body and encourage them in their walk with God. He also created a youth program called Remember M.E. (Music & Education) at the church which taught high school students about business and music. It wasn't until he became part of the launch team for our Manhattan Campus that his passion and creativity for church building increased. After a Church Planting Retreat for pastors by the Evangelical Covenant Church in Texas, and wrestling with God regarding his calling, he was ultimately led to attend Alliance Theology Seminary and knew he wanted to be used by God and became an associate minister. Greg has a passion for sharing God's word, loves to put ideas together as it pertains to the church. This is why he is utilizing his gifts for Church administration and organizational structure, to ensure that church operations run smoothly and effectively. He hopes that this will help with all processes as it pertains to church ministries and the body.
Greg received his Bachelor degree in Mass Communications and Broadcasting at the State University of Oswego, and is happily married to his wife Lydia who is the High School Ministry Leader for NYCC and they have 2 beautiful children (Samuel and Samara) whom God has granted them. Greg loves to workout, loves music, dancing and word brain games. He looks forward to continuing his studies in coming year to continue his degree towards a Masters of Divinity.
"Youth Ministry is about teaching our kids about the word of God and journeying side by side in their faith walk as we help them explore what it means to be a Christian in the world they live in. We know that our witness as teachers to our youth will prayerfully impact their young lives going into adulthood, strengthening their reading of the word, their faith and living like Christ. " Greg Adegbola
Dr. Ivy Rentz - Director of Children's Church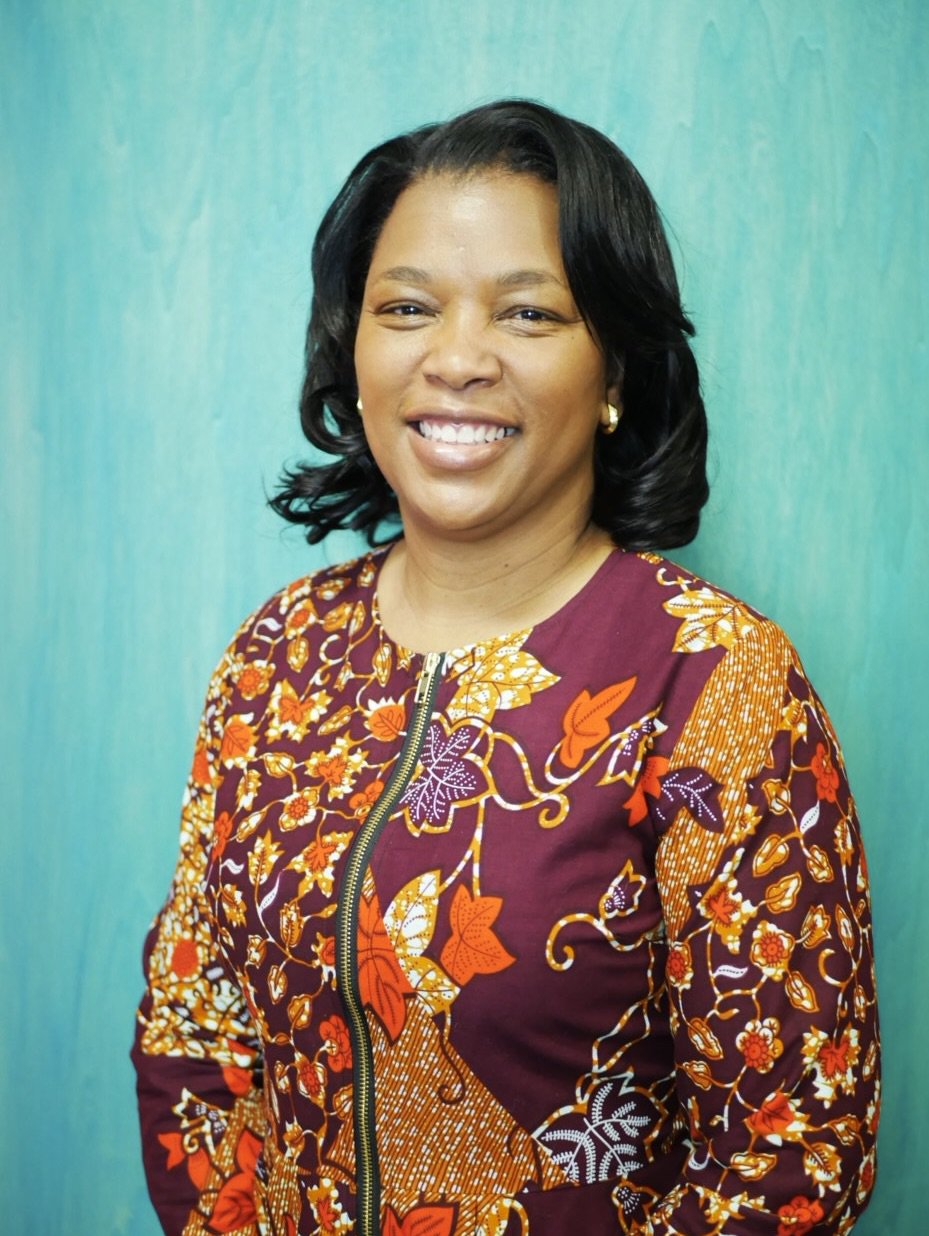 Dr. Ivy Rentz is currently a licensed occupational therapist and the president of Kidz Korner childcare centers in Westchester County, New York. Previously, she was the Academic Fieldwork Coordinator and taught various pediatric treatment courses at York College CUNY. Dr. Rentz also owns and operates ITI Therapy Services and has contracts with Westchester County Department of Health, New York City Department of Education and the City School District of New Rochelle to provide therapeutic services to children 3 to 21 years of age. Dr. Rentz has also been member of the New York State Black Occupational Therapy Caucus for over two decades. She is currently on the Executive Board of Adelbrook Inc.'s residential and educational programs for children with autism.
Melissa Jackson - Embrace Team leader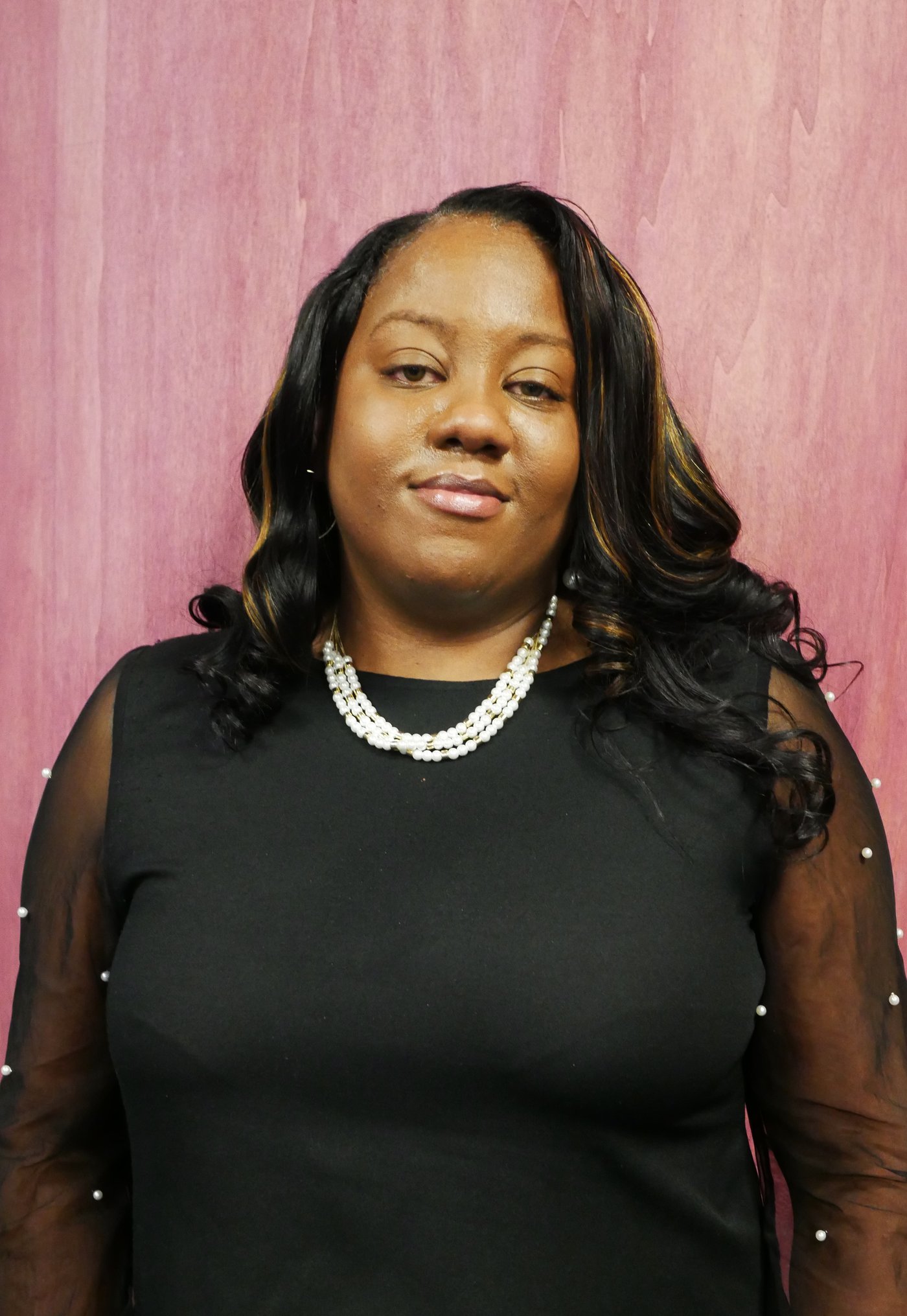 The Embrace Team is representative of the father in the parable of the lost son found in Luke 15. Like the father the Embrace Team watches and waits with hopeful expectation for The Father's beloved sons and daughters to return home. We joyfully demonstrate Christ love and godly affection and seek to make disciples by embracing all those who "Come Home" by designing processes that help move people into the core of the church.
"Let my life be the evidence of Christ's love, life, suffering, death, and great resurrective power for all to see so that He be glorified." Melissa Jackson
Valerie Coleman - Outreach Team leader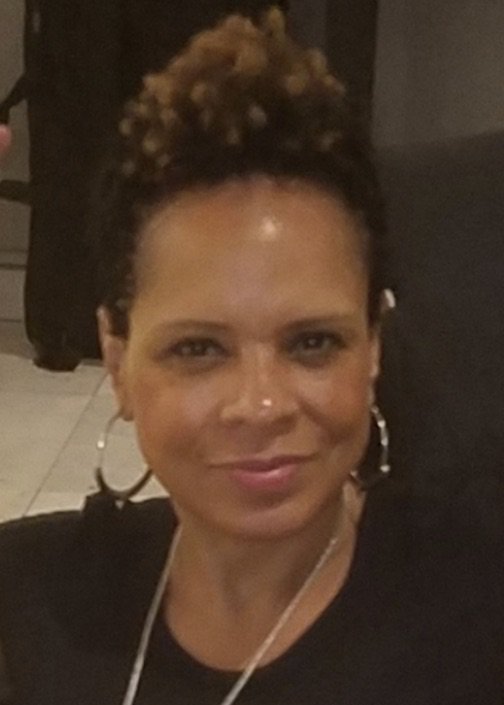 The Outreach Team's mission is to share with the world what NYCC has to offer in the sanctuary and beyond. We share our church by being creative and enthusiastic in the way we create events and share Christ by representing Him as enjoyable, alive and wanting to save. Our team is a conduit to reach those who are outside the walls of the church with the message and love of Jesus Christ.
Alex Smith - Associate Minister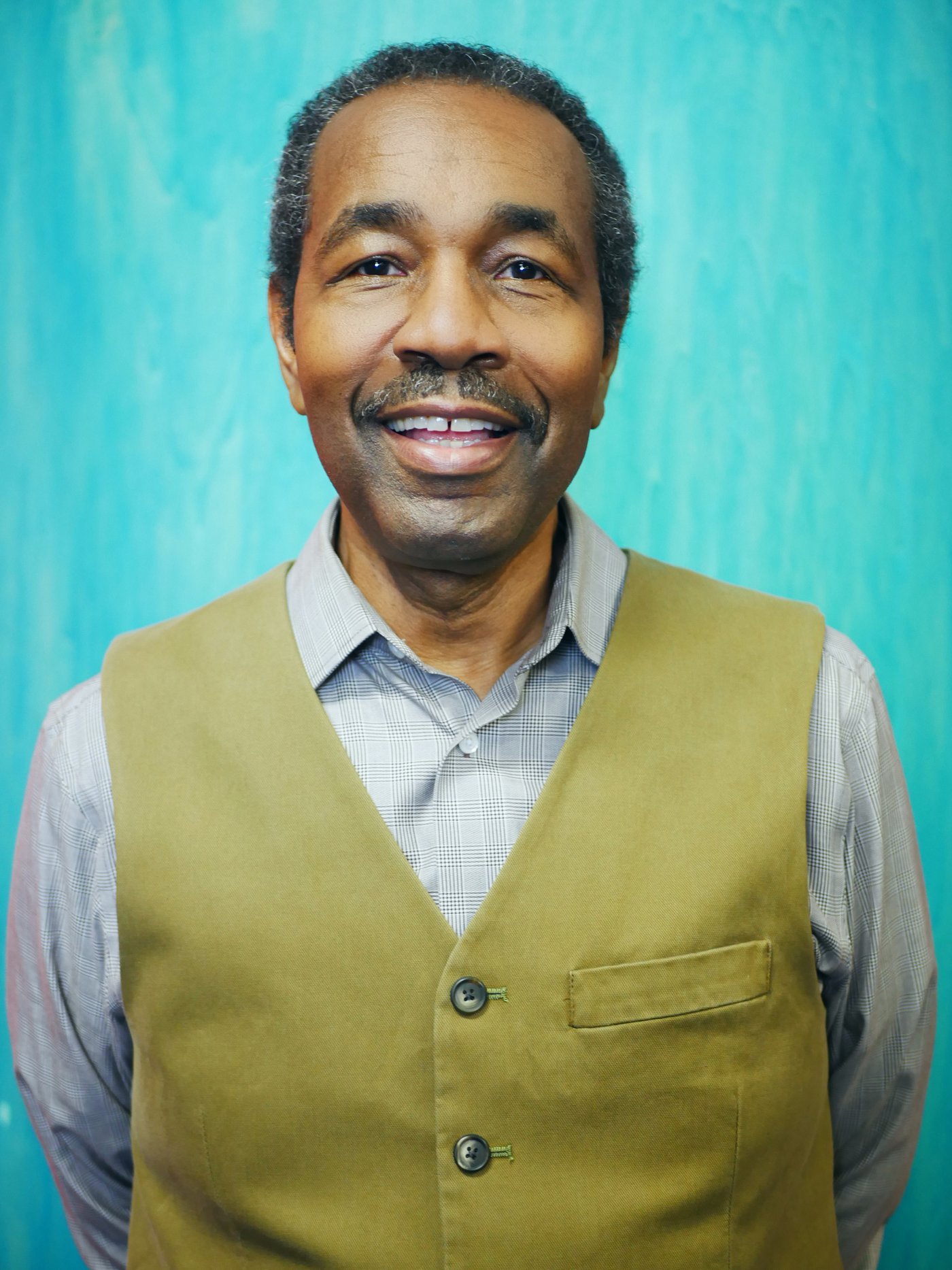 Alex Smith is an Associate Minister at New York Covenant. Alex has Certificate in Christian Ministry from New York Theological Seminary. Alex has been married to his lovely wife Beverly for over 35 years. They have two adult children Alex and Alexyia.
James 1 says "Consider it pure joy, my brothers and sisters, whenever you face trials of many kinds," Alex Smith