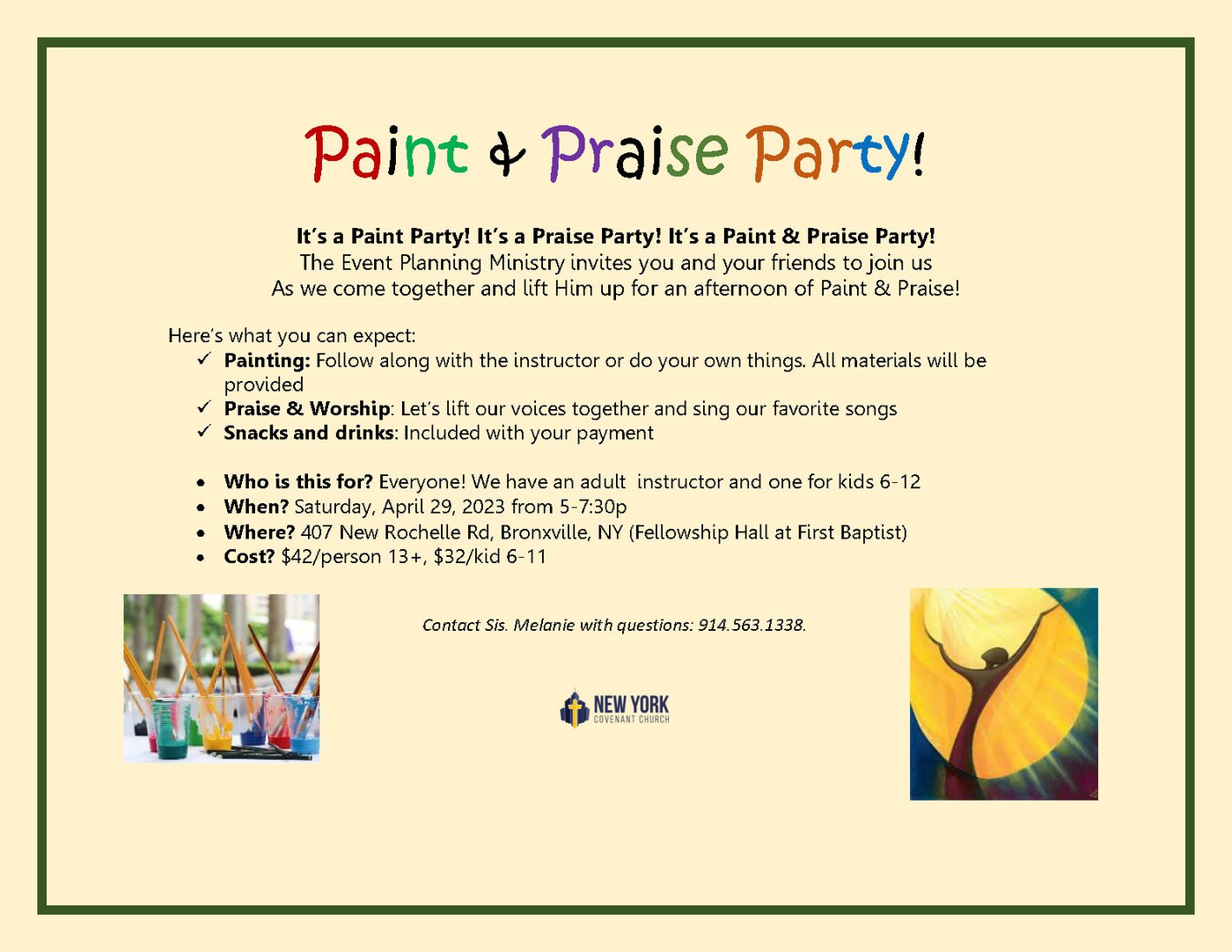 It's a Paint Party! It's a Praise Party! It's a Paint & Praise Party!
The Event Planning Ministry invites you and your friends to join us
As we come together and lift Him up for an afternoon of Paint & Praise!
Here's what you can expect:
Painting: Follow along with the instructor or do your own thing. All materials will be provided.
Praise & Worship: Let's lift our voices together and sing our favorite songs
Snacks and drinks: Included with your payment
Who is this for? Everyone! We have an adult instructor and one for kids 6-12
When? Saturday, April 29, 2023 from 5-7:30p
Where? 407 New Rochelle Rd, Bronxville, NY (Fellowship Hall at First Baptist)
Cost? $42pp adults, $32pp, kids 6-12
Please invite a friend or two!
Please make your payment below at the Next Steps Footsteps
Contact Sis. Melanie with questions: 914.563.1338.