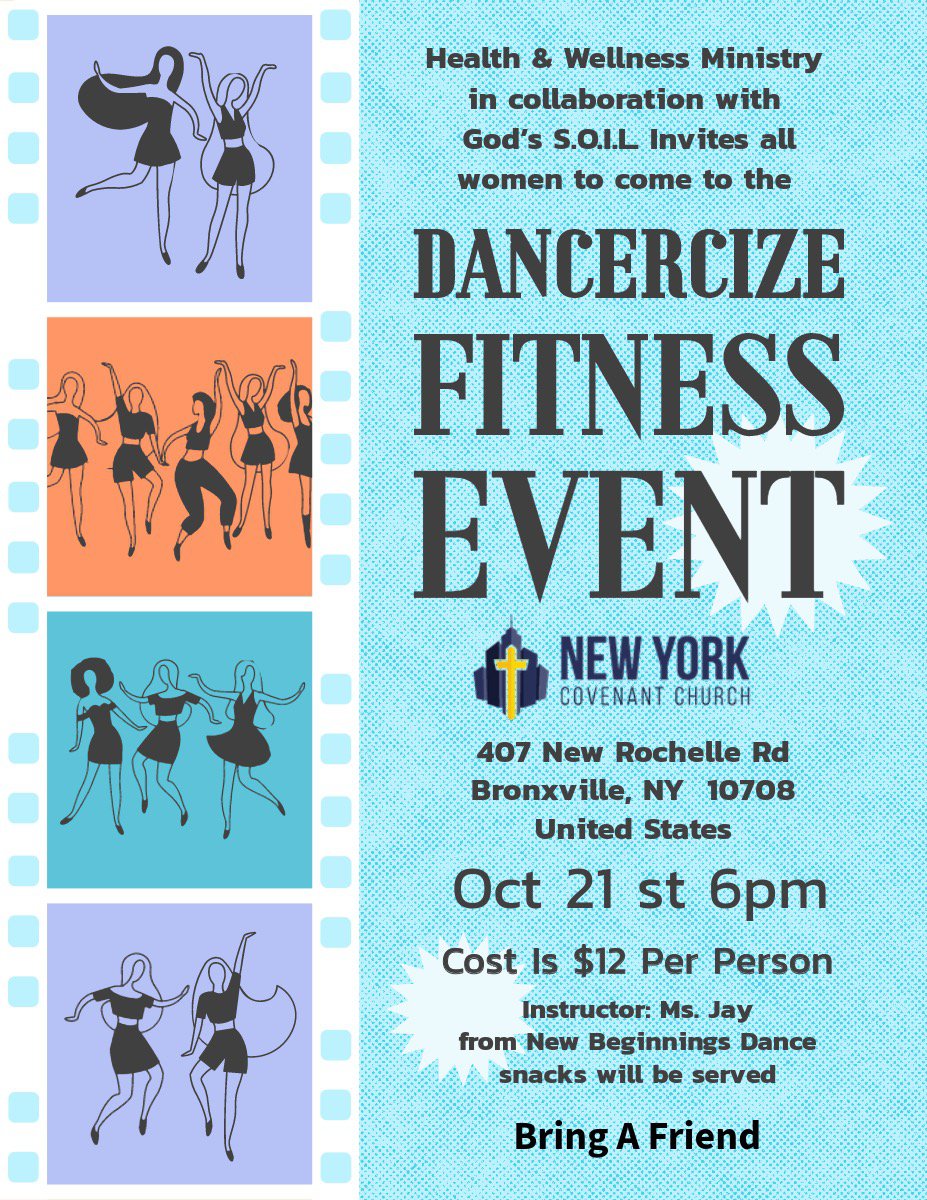 The Health & Wellness ministry, in collaboration with GOD's S.O.I.L, invites the women and friends of NYCC to an evening of dance fitness and fellowship.
Look forward to 45 minutes of dancercize fun! This event is appropriate for ladies of all ages, levels and abilities. Slots are filing up fast so please sign up here asap!
Cost: $12 (covers instructor and snacks).
Date/Time: Sat., Oct. 21 @ 6:00pm at First Baptist.
Final registration date is Sun. Oct. 1st.
Be sure to invite a friend!
"For physical training is of some value, but godliness has value for all things, holding promise for both the present life and the life to come." 1 Timothy 4:8